Today Annie and I went on an 8 hour shopping trip down to San Jose. We had a wonderful time at a Korean Market, a great lunch with Grandma and Grandpa and got her some adorable shoes at Nordstrom Rack. She did great on the drive and it wasn't until the last 30 minutes that I had to sing her the same song over and over so that she wouldn't cry.
When we got home she was so happy to see Daddy and they had some snuggle time on the hammock.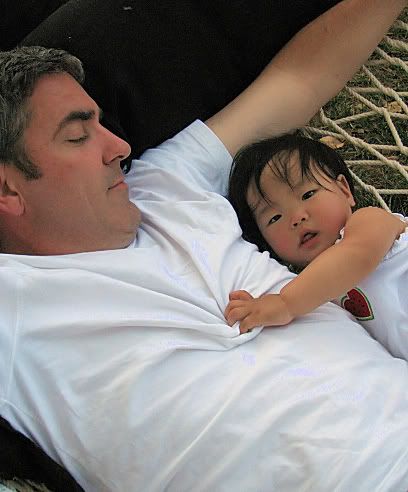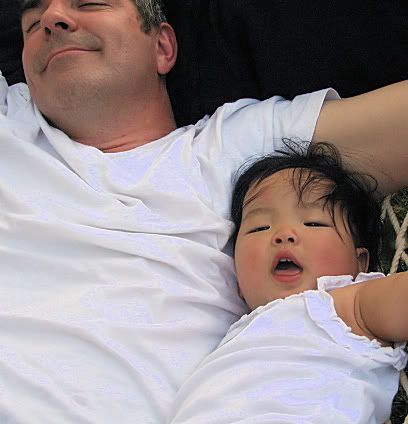 Here are the goodies we got at the market.
Can you believe Annie is almost one? Time is flying!